LEAVING CERT GRINDS

Live Weekly Online Classes
Lessons are presented live by experienced grinds teachers.
Uninterrupted Live Grinds
Students get to learn at their own pace without any interruptions.
Our classes will boost a students understanding of their subject.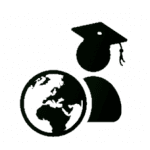 What Parents Are Saying About Tuition Farm
…
"Unbelievably good grinds for the money."



"Fantastic online classes, Q&A really useful and best of all, no need to travel… all done from home."

"Excellent grinds for the price. Daughter just loved them."

.
"Great grinds service, loved the live classes."



"Very good grinds, really liked that class notes were sent out before each lesson and that the live classes were recorded for revision."
"Tuition Farm really saved us, my daughter was able to learn online from home.
Highly recommend."

Enrol Now for 2022/2023 Term

Courses start in October/November and run to April.
You can Join Anytime & Catch Up with the Live Recordings
Each grinds course includes 24 weeks of live weekly online classes.
If you have any questions, please visit our Frequently Asked Questions page.
Live Online Grinds Taught by Experts
Our live weekly online grinds classes guarantee that your child continues to be educated.

Classes are taught by experienced grinds teachers and students can ask questions during the Q & A session.

Our live online classes run each week from October/November 2022 to April 2023.

Don't worry about joining late… catch up by watching the recordings.
"Great grinds service, the live classes were really good."
"Excellent grinds for the price."
Recent Press

"Tuition Farm really saved us, my daughter was able to learn online from home. Highly recommend."
"Fantastic online classes, Q&A really useful and best of all, no need to travel… all done from home."
"Excellent grinds, really liked that class notes were sent out before each lesson and
that the live classes were recorded..my son missed a few lessons and was easily able to catch up."
(*excluding holidays)