Junior & Leaving Cert Grinds


Grinds from only €29
Lessons are presented by experienced grinds teachers.
Students get to learn at their own pace without any interruptions.
Our lessons will boost a students understanding of their subject.
*BACK TO SCHOOL OFFER*
Price of grinds will increase on 1st October
BUY NOW, don't miss out!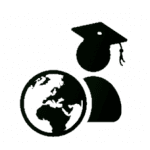 What Parents Are Saying About Tuition Farm
…
"Unbelievably good grinds for the money."



"Fantastic lessons, really useful content and best of all, no need to travel… all done from home."

"Excellent grinds for the price. Daughter just loved them."

.
"Great grinds service, loved the style of delivery."



"Very good grinds, really liked the PDF class notes."
"Tuition Farm really saved us, my daughter was able to learn online from home.
Highly recommend."

ON-DEMAND GRINDS FOR JC & LC

Prices starting at only €29


Full Curriculum + Past Paper Questions + Mark Scheme Answers + Exam Techniques
Learn at your own pace, from the comfort of home
or browse below
Junior & Leaving Cert Grinds Taught by Experts
Up to 24 x On-Demand lessons (depending on subject) that your child can watch in their own time.

The recordings are from our live classes, which are taught by our experienced grinds teachers.

Each lesson is also accompanied with a set of class notes in PDF format…perfect for revision.